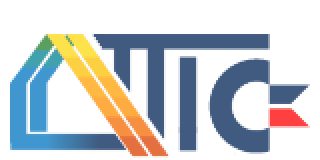 Projects in the attic (Amiga)
A downloadable Projects in the attic
A testing-ground for wannabe projects and/or wasted possibilities...
The following AMIGA Games were made for test purposes and written in AMOS language.
The programs contain elements that have either not been completed, have not yet been used, or there are elements in it that cannot be used in a complete game.
Each of them has its own charm, so it is possible that one or the other will become something more in the future.
Some of them are just need to be dealt with and would only take time, but at the moment it would only take time away from other things.
There are also failed ideas, since some can only show the visuals that make it worthwhile to deal with it on an emulator. Therefore, for now, they must be accepted as they are, visual tests.
In the meantime... the attached source code can be downloaded freely for anyone who feels the urge to messing with it.
-Chopter (/Desert Strike/)
-Dawn.rar (/Agony/ with a bat)
-Eclips.rar (/Stardust/Unreal/ with an owl)
-GameOfLife.rar ( Conway game of life simulator. with space and mouse You can draw into the simulated image)
-Harvest.rar (you have to abduct animals with a UFO, and you can shoot at the pigeons flying in the opposite direction.)
-Quest3D.rar (Already published game in a "slightly" different form)
-StarDustWars2.rar (Star Dust Wars game with different engine behind)
-StarshipTroopers.rar (Simple shooter)
-Walker.rar (only one movable figure /Walker/)
-PH-ScrollEngine.zip (Displays Tome Map ...relatively fast)
-PH-ShadowEngine.zip (...)
-PH-ShadowEngine+.zip (...)
-EclipsAnim.rar (/Stardust/Unreal/ with an owl but with FullScreen Anim)
-StarDustWars3.rar (/Stardust/Unreal/ with with Fullscreen Anim)
Download
Click download now to get access to the following files:
PH-ScrollEngine.zip
143 kB
PH-ShadowEngine.zip
150 kB
PH-ShadowEngine+.zip
280 kB
StarshipTroopers.rar
991 kB